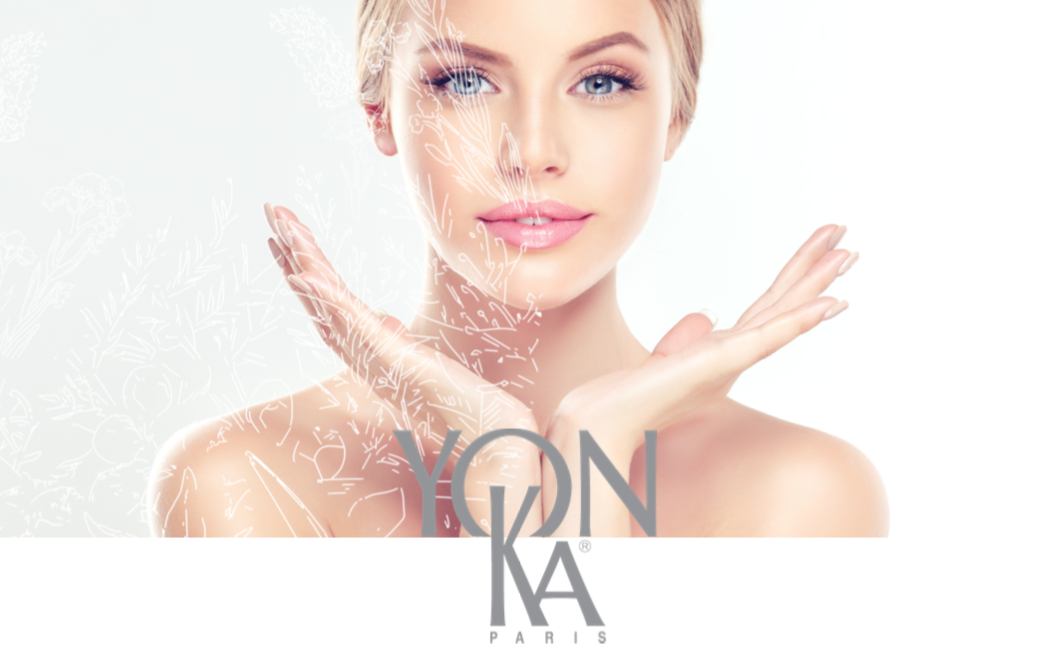 It's no secret that the cold, dry winter weather does no favours for our skin. Dryness, flakiness, irritation and signs of ageing are all seasonal side effects that we could do without.

However, the skin issues that arise at this time of year are a sign that we need to adapt our skincare regime to accommodate the change in climate,

Instead of letting the cold wreak havoc over our complexions we can prepare ourselves to face the harsher temperatures and ensure our skin's integrity. Here are 5 simple changes you can make to your skincare regime to get winter ready:
1. Using a Gentle, Hydrating Cleanser
Winter's ability to suck the moisture out of your skin can leave it vulnerable to inflammation and irritation. Avoid using harsh scrubs whilst your skin is extra sensitive this season. Instead, dermatologists recommend a gentle and hydrating cleanser.

YonKa's Gel Nettoyant is a 2-in-1 cleanser that effectively removes all traces of makeup and dirt to leave skin cleansed and balanced. Respecting the skin's hydration-protecting barrier, this cleanser is winter-friendly. Use in the AM & PM by gently massaging into damp skin using circular motions to create a foam over the face and neck before rinsing.
2. Add in a Toner
Toners work to restore the pH of the skin after cleansing, maintaining harmony and hydration. Unfortunately, many toners are formulated with alcohols which aren't recommended due to their drying effect on the skin – a winter no-no!

YonKa's PNG Toner is alcohol-free, instead infused with healing essential oils to gift skin an energising boost. Delivering a toning refreshment in a few simple spritzes, it's can act as a great mid-day hydration pick-me-up too for extra skin insurance during the winter months.
3. Regularly Indulge Skin
Winter is a great excuse for some extra you-time as your skin is desperate for some additional TLC. The drying effects can add up and stress your skin out, so take the time to indulge it in deeply hydrating therapies.

Aside from a winter-suitable facial (take a look at our recommendations here) you can treat your complexion to a richly moisturising mask 1-2 times a week. YonKa's Mask Nr.1 is a gel-cream formulation that works to deliver your skin the nutrients it craves in the cooler season. A non-drying formula, this anti-ageing and irritation fighting mask works hard to preserve and deliver essential moisture leaving skin intensely replenished.
4. Intensify Your Moisturiser
Your skin craves moisture in winter more than any other time of the year. Make sure you're combatting the harsh weather by boosting the amount of hydration in your skincare. A simple way to do this is to swap out your usual moisturiser for a more richly hydrating option such as a facial oil. Better still, you can intensify the moisturising abilities of your go-to creams with booster drops.

YonKa's Booster range includes 4 different options to up the nourishing abilities of your usual moisturiser, adding further skincare benefits. YonKa Defence Booster+ is rich in antioxidants to protect skin against dryness and its ageing effects. Fighting damage caused by pollutants and UV rays, this booster takes care of sun damage that is still prevalent in winter months due to many of us forgoing SPF, even though we're still at risk.
5. Regularly Apply Lip Balm
The focus we place on the health of our skin during winter can often mean we overlook the importance of keeping our lips healthy and hydrated. Lip balm is a must this season to give a quick moisturising boost to our lips throughout the day.

We recommend choosing balms that are infused with oils for added nourishment. If you're prone to extremely chapped lips, our HydraFacial PERK Lips add-on treatment delivers intense hydration leaving lips plumped and nurtured, all whilst enjoying a rejuvenating facial.
Whilst the foundations of a good skincare routine are still the same during winter, the change in season means that we need to adapt. By listening to our skin's needs we can add in those all-star winter products to allow our complexions to not only survive this time of year but to thrive!

Book your winter skincare treatments online or via phone today and be sure to pick up your new go-to YonKa skincare products during your visit.