Venus Concept: Cutting Edge Technology for A Non-Invasive Skin Transformation
Skincare Treatments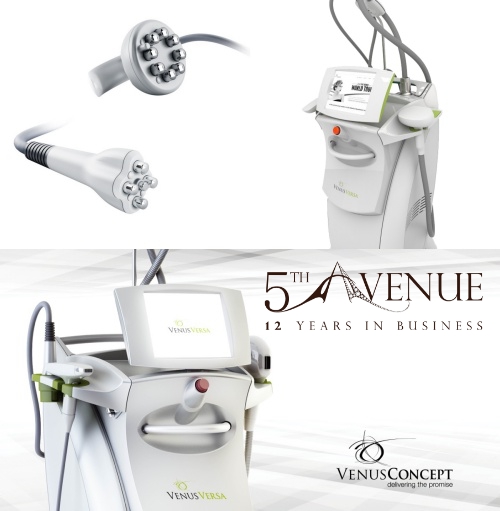 Venus Concept is paving the way for non-invasive treatments that sculpt, shape, lift and smooth skin. 
Using cutting-edge technology, they have brought forth innovative salon treatments that deliver visible results, addressing the demands of conscious consumers looking for safe, yet highly effective skin solutions.
What Results Does Venus Concept Offer?
Bringing back definition, eradicating pigmentation and diminishing the signs of ageing are just a few of the ways Venus Concept optimises skin.
Expected results include:
Tightened skin
Reduced pigmentation (including sun damage, age spots & freckles)
Diminished scarring (including acne scarring)
Increased suppleness
Decreased fine lines and wrinkles
Smooth, even skin tone
Brightened complexion & undereye area
Defined features
All this in as little as 4 treatments, with minimal downtime.
How Does Venus Concept Work?
Each treatment uses one or more of its trademarked technologies to achieve unparalleled results. By targetting cells deep within the skin's matrix, damage is combatted and collagen is boosted for ageless, sculpted skin.
SmartScanTM Radio Frequency
Designed to resurface the skin, SmartScanTM reveals an even tone and texture, free of scars, wrinkles, enlarged pores and rosacea. Unlike other radio frequency treatments, SmartScanTM allows our qualified technicians to customise an RF pattern unique to your skin needs.
SmartPulseTM Intense Pulse Light (IPL)
Filtered broad-spectrum light is pulsed into the skin to deliver therapeutic heat for treating sun damage and acne bacteria, as well as removing unwanted hair.
Diamond PolarTM (MP)2 Technology
Multi-polar radio frequency and Pulsed Electro Magnetic Fields deeply penetrate tissues to provide therapeutic heat and stimulate the production of collagen. Skin is tightened, cellulite and wrinkles are reduced, and new capillaries are created, boosting blood and oxygen supply for healthy, nourished cells.
Choosing a Venus Concept Treatment?
Our treatments utilise the most applicable technology to gift your skin with Venus Concept's transforming effects. There's an option to address all skin issues for a totally rejuvenated complexion.
A comprehensive 90-minute treatment, Tribella effectively targets the main skin concerns. Our technicians take your complexion through a 3 step process, first addressing sun damage and other irregularities, before plumping and tightening your skin and finally smoothing out uneven texture, including acne scarring and enlarged pores.
Suitable for: Those looking for a complete facial transformation to address persistent pigmentation and scarring issues.
NanoFractional Skin Resurfacing Treatment
Harnessing the skin smoothing abilities of Venus Concept's SmartScanTM RF technology, this skin resurfacing treatment effectively evens out texture without damaging surrounding tissues. By rebuilding the skin's dermis and epidermis, lines are reduced and scarring is diminished for a lasting radiant complexion.
Suitable for: Those with uneven and textured skin looking to restore balance to their complexion. Ideal for those suffering from stretch marks, acne scarring and rosacea.
Photo Rejuvenation Treatment
IPL targets deep-rooted damage to diminish sun spots, freckles and other pigmentation problems. By stimulating the production of collagen, skin tone is improved along with the eradication of discolouration.
Suitable for: Sun damaged and discoloured skin experiencing a loss of suppleness.
Fifth Avenue Red Carpet Facial
Our custom Venus Concept treatment harnesses the collagen-stimulating powers of Diamond PolarTM technology. Skin is tightened and lifted, revealing a youthful radiance as fine lines and wrinkles fade away. By increasing capillaries in the skin, more oxygen is delivered to cells to breathe new life in tired, sagging complexions.
Suitable for: Lifting dull, lacklustre skin to restore plumpness and radiance by awakening the skin's cells, for a tighter more youthful complexion.
Erasing dark circles, our Bright Eyes Treatment illuminates undereyes for an awakened glow. In as little as 15 minutes, Diamond PolarTM technology eliminates discolouration and puffiness.
Suitable for: Brightening undereyes for a lighter, more awakened appearance.
By adding suppleness back into the skin, our Double Chin treatment reduces sagging by sculpting the jawline. This quick 25-minute treatment leaves complexions tightened and defined.
Suitable for: Those looking to sculpt for a more defined jawline.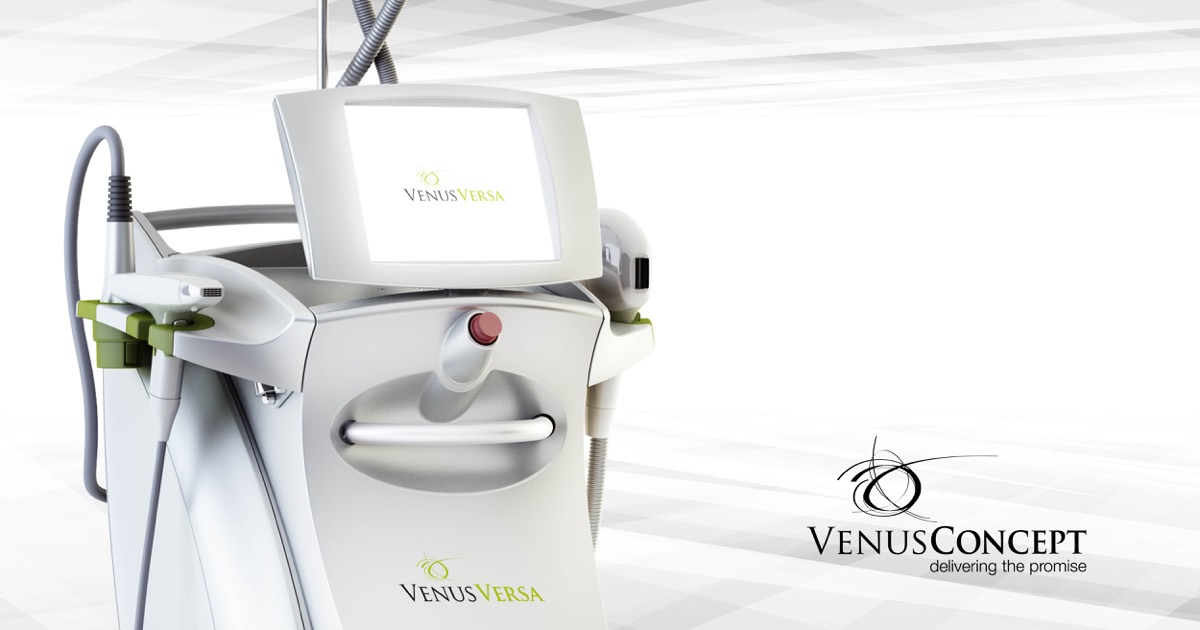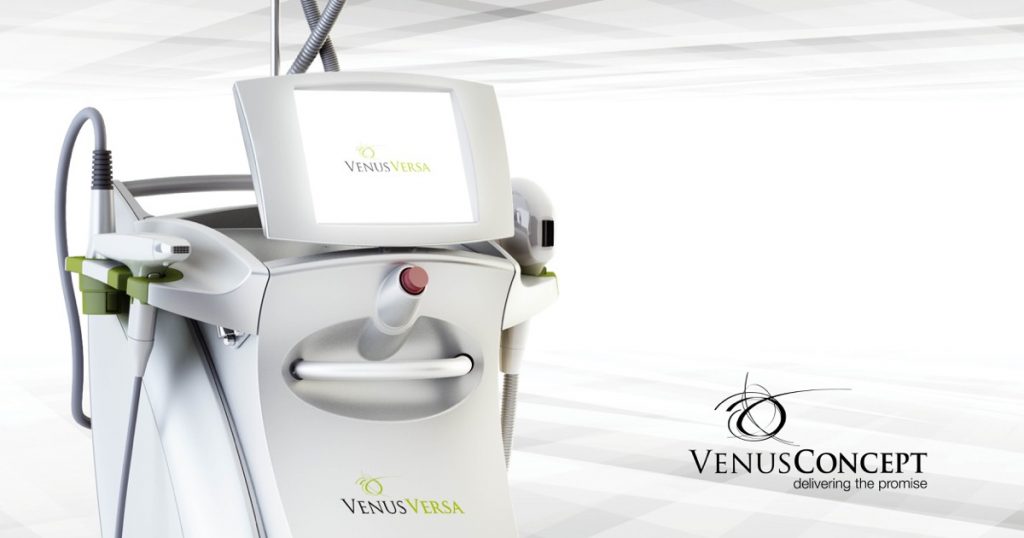 Book Your Venus Concept Treatment
Transform your skin, the non-invasive way, by booking in for your bespoke Venus Concept Treatment. Our highly skilled technicians will ensure that all your skin issues are addressed, selecting the innovative technology to best suit your individual needs.
Call now to book in for your patch test and begin your journey to enviable skin.