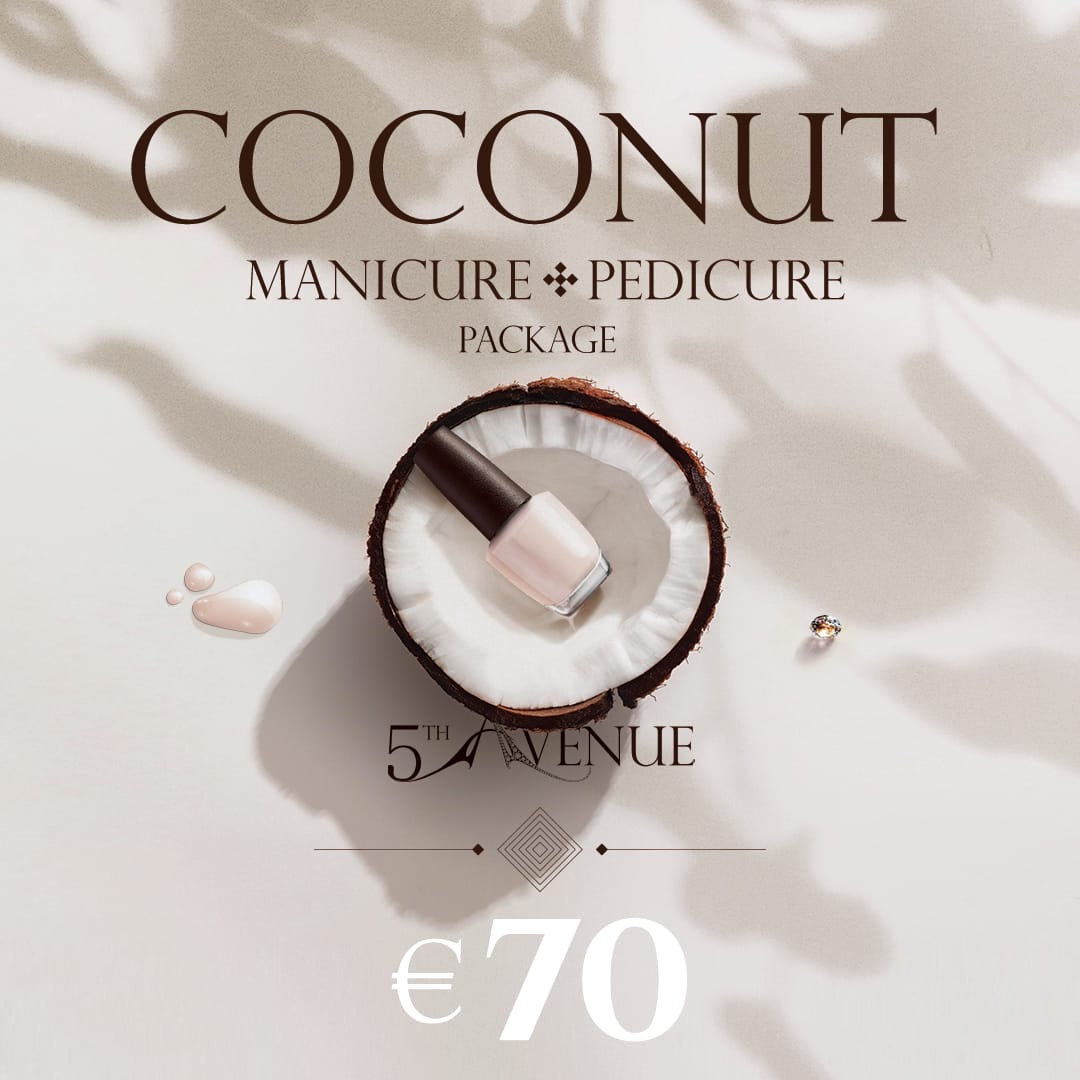 Take a dip in the Coconut paradise,uncover fresher feeling and more radiant looking skin with a luxurious blend of Coconut, Vanilla and Jojoba Oil, leaving skin feeling soft and silky smooth.
Coconut Pedicure - Submerge your feet into a moisturising bath of soothing warm coconut milk delivering deep nourishment. Your nails will be filled and buffed, with cuticles removed and cracked heels softened with a pedi-blade and foot file. Coconut scrub awaits, exfoliating rough and dry skin, while pedi coconut pineapple lotion will moisturise your feet to rejuvenated bliss.
Coconut Manicure - Rescue dry and tired hands with our intensely hydrating Coconut Manicure, highly recommended for dry cuticles. Fingertips are soaked in a warm coconut milk followed by an exfoliation using organic coconut scrub and aromatherapy oils. A relaxing massage with moisturising coconut lotion leaves hands silky and smooth, with a final buffing or polishing touch.
If you're looking for added personalisation then feel free to enhance our deal with our optional extras which include:
French polish finish 5eur extra
CND Vinylux/ 5eur extra
Collagen Gloves 7eur extra
Shellac Finish for Colour 29eur extra
Shellac Finish for French 34eur extra
EMI lac gel polish finish 35eur extra
EMI lac gel polish for French 39eur extra