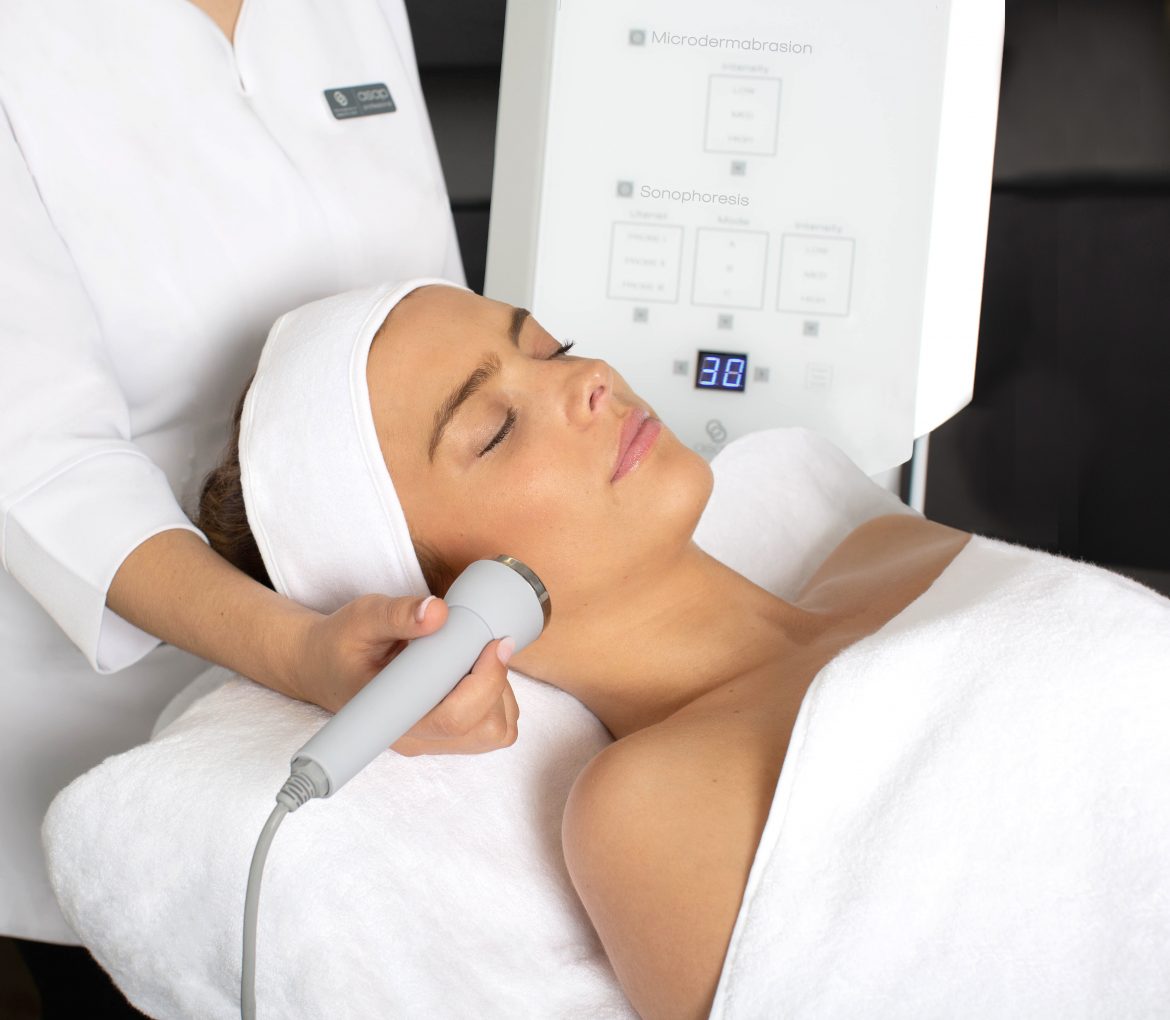 Now 99€ instead of 120€ Limited time only.
MICRODERMABRASION + SONOPHORESIS
A microplus+ medi-facial is more than a facial. Microplus+ combines the benefits of clinical grade microdermabrasion and sonophoresis for maximum skin correcting results.
Microdermabrasion is one of the best anti-ageing skin care treatments available. This safe and painless treatment accelerates the exfoliation of dead skin cells which in turn stimulates new cell growth and the renewal of collagen. Using a gentle vacuuming system and diamond tips, microdermabrasion removes dull, dead skin cells, unclogs pores and polishes the skin. It is a non-invasive treatment that can be used to treat a number of skin concerns, on any part of the body, with no downtime. Microdermabrasion perfectly prepares the skin's surface for the enhanced infusion of active ingredients applied during a sonophoresis treatment.
Sonophoresis is a relaxing, non-invasive treatment that uses ultrasonic (soundwave) technology that has been shown to increase the penetration and absorption of active ingredients by up to 800%. This warm, massaging treatment increases skin circulation and toning leaving the skin feeling smooth, firm and hydrated. It is suitable for all skin types and delivers excellent results.

Microdermabrasion perfectly prepares the skin's surface for the enhanced infusion of treatment products applied during sonophoresis.

Together, they are an effective treatment for:
Fine lines and wrinkles
Acne, blackheads and congestion
Pigmentation
Minor scar revision
Rejuvenation of dull, tired skin
Open pores