Top 6 Products For Soft, Smooth & Nourished Hands & Feet
Beauty tips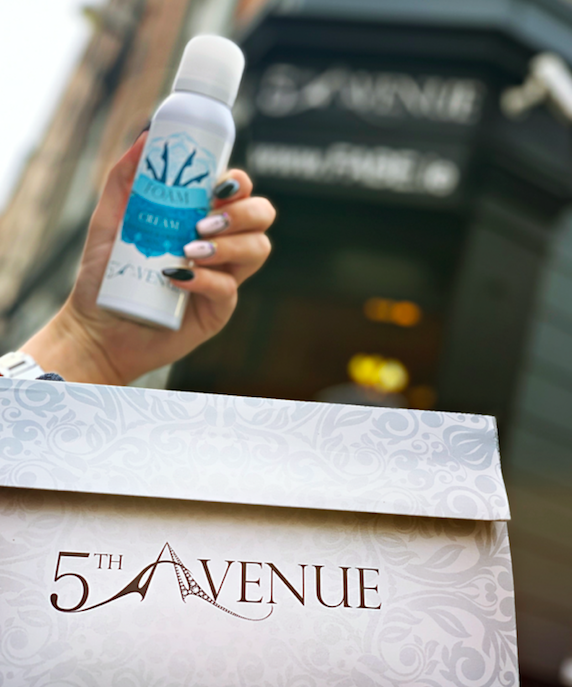 From the dry, cold winter weather, to the intense heat of the summer, our skin is subject to year-round moisture loss. Nowhere is this more obvious than our hands and feet.
The Importance of Hand & Foot Care
It's not just dryness that we should be concerned about. Callouses, bunions and ingrown nails are just some of the signs of stressed-out hands & feet.

Rushing around on our feet all day can wear away at our soles, leaving them tired and in need of a little R&R. Our hands are no different. Exposed to the ever-changing conditions of our environment, they quickly become worn out. It's why regular hand & foot care is key, helping to maintain healthy, hydrated skin all year long.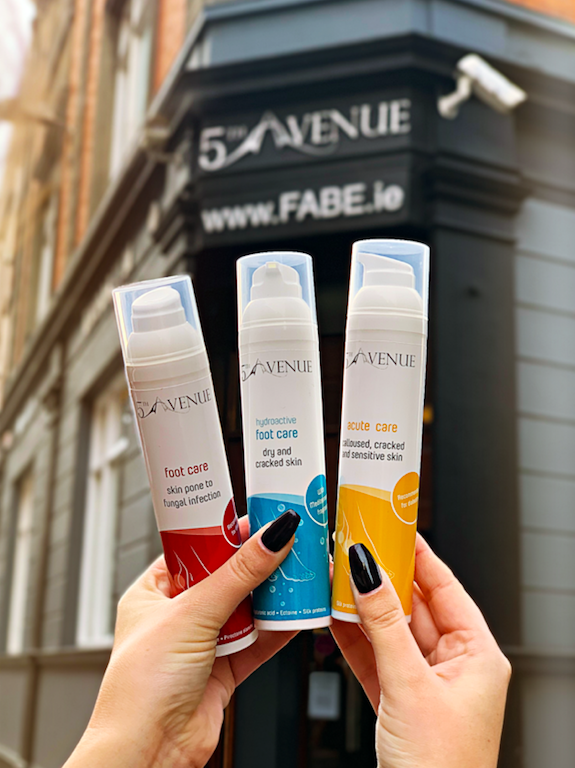 At 5th Avenue, we're passionate about true head-to-toe skincare. We understand that there's no one-size-fits-all approach. That's why our new skincare launch includes 6 nourishing creams specifically formulated for the hands and feet. But how do you know which hand & foot cream is right for you?
Choosing a Hand & Foot Cream: Understanding Your Skin's Needs
Choosing a product is all about listening to your body. Irritation, dryness, sore spots & redness are all signs that some TLC is in order. We've put together our top foot & hand care recommendations for total skin nourishment…
Sensitivity and dryness are the first signs of dehydrated skin. A loss of moisture means your cells aren't getting the hydration they need, leading to stressed-out skin. Choose a product full of moisturising ingredients to restore balance.

Our Top Pick: We formulated our Hydroactive Hand Cream to bring harmony back to tired hands. Omega-3 rich Sasha Inchi Oil breathes new life into cells, whilst Shea Butter soothes irritation. Skin strengthening Ectoine fortifies the skin's barrier, preventing further moisture loss for total protection.
For cracked, irritated hands
Cracked, sore hands are common symptoms of severely dehydrated skin. Alongside intense moisturisation, soothing and repairing ingredients are essential for effective skin restoration.

Our Top Pick: Our Foam Hand Cream is formulated with Avocado and Almond oil to give hands an intense hit of TLC. Full of antioxidant-rich Vitamin E, it fends off free radicals and reverses damage whilst remaining gentle to the skin.
Being on your feet all day can wear away at your soles. Take the time to work in some added moisturisation to awaken and refresh your skin whilst you rest up and recover.

Our Top Pick: Our Hydroactive Foot Cream is the perfect solution for stressed-out soles. Formulated with moisture-binding Hyaluronic Acid, this cream quickly adds a burst of hydration, repairing dry, cracked skin. Ectoine strengthens whilst silk proteins infuse into your feet for a silky smooth finish.
For calloused, damaged feet
Pressure sores, cracked heels and callouses are all signs of feet in need of some serious attention. Take the weight off with a foot cream designed to ease irritation and repair damaged skin.

Our Top Pick: We formulated our Foam Cream for toes with anti-irritants Glycerin and Allantoin, to both prevent the formation of callouses & regenerate cells. This rich foam texture repairs and prevents abrasions for soothed and smooth soles.
Fungal infections are frustrating and irritating to deal with. Address the problem at the source with gentle, yet effective, ingredients that are proven to combat fungus and restore balance to feet.

Our Top Pick: Recommended for diabetics, our Foot Care: Skin Prone to Fungal Infection contains silicea, piroctone olamine and clotrimazole to treat skin fungus. Also formulated with Ectoine, this nurturing cream delivers nourishment deep below the surface of the skin for total foot regeneration.
For damaged, inflamed & irritated skin
Troublesome patches of dry, cracked skin extend beyond the hands and feet. Choose an all-purpose cream designed to relieve irritation wherever you need it most.

Our Top Pick: We created our Acute Care Cream for sensitive skin types prone to damage. Suitable for diabetics, this lipid-rich cream smooths the skin whilst renewing the barrier to trap in essential moisture. Hyaluronic acid and silk proteins soothe with an anti-inflammatory effect.
Smooth & Nourish Your Hands & Feet
Whether you're looking for an everyday moisture boost or a targetted damage-control treatment, you can feel assured by our nourishing formulas, designed with you in mind.

To coincide with the launch of our creams, we're opening our online shop, so everyone can get their hands (& feet) on our products. Shop today and start your journey to healthy, happy skin.