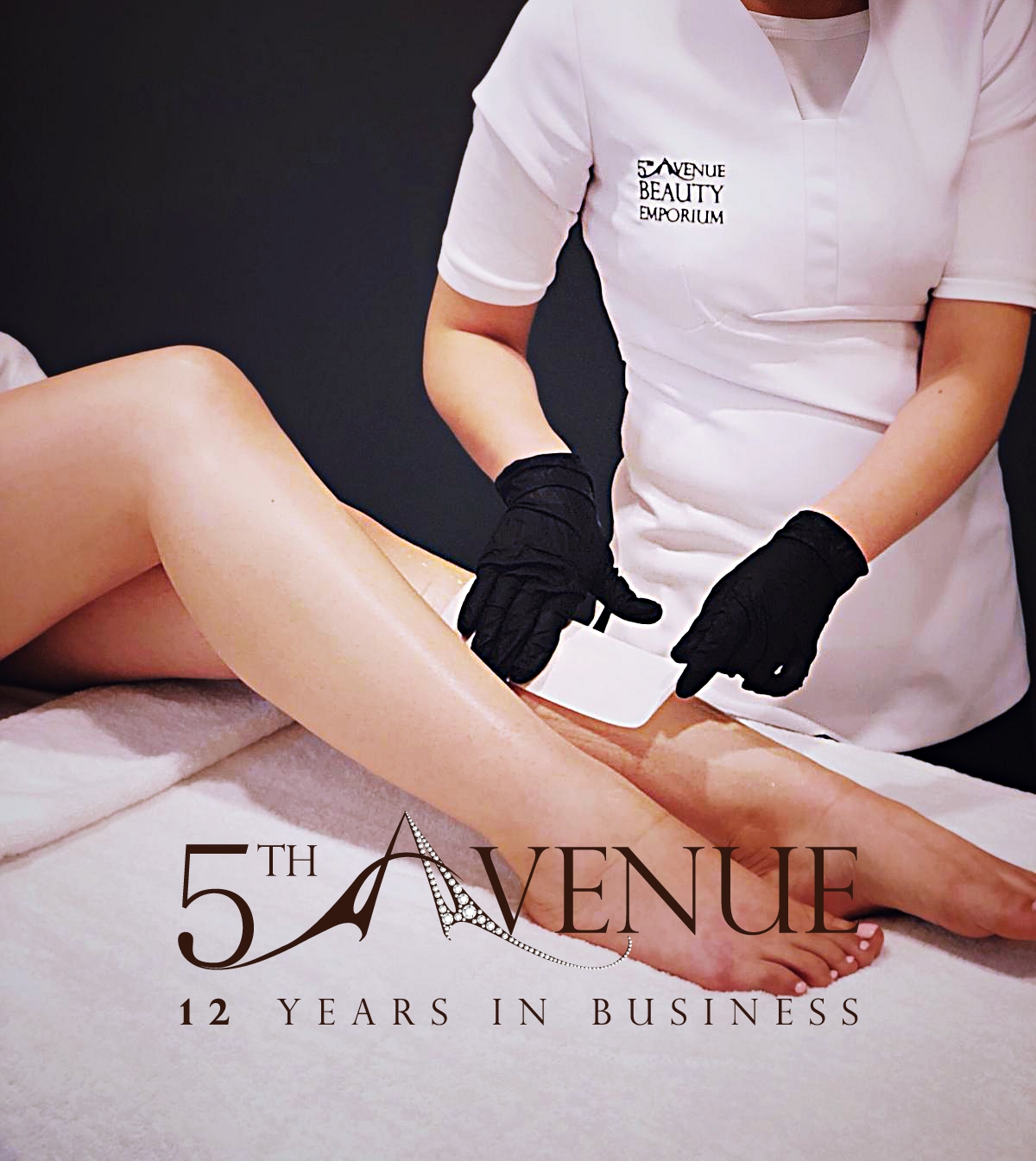 Waxing has risen to become one of the most popular hair removal methods over the last 40 years. Whilst there are at-home options available, it's long been a mainstay salon treatment, with the sticky substance used to grip and remove unwanted hairs.

In fact, it's effectiveness is such that it's often favoured over other popular hair removal methods, such as epilating, shaving & hair removal creams.
The Benefits of Waxing For Hair Removal
A world away from the daily appointment with your razor, it can seem like a daunting experience to some. That's why we've rounded up the biggest benefits of opting for waxing when it comes to saying goodbye to those pesky hairs.

It's quick
It's precise, with treatments available for large or small areas.
Less risk of injury than other DIY hair removal methods when performed by a trained professional.
Diminished hair regrowth. Repeated waxing weakens hair follicles, which produce finer hairs over time.
Regrowth takes longer than other methods as the hair is removed from the root, with appointments usually 3-4 weeks apart.
Less irritating than shaving, which blunts the hair and can damage the skin.
Exfoliates the skin by removing dead skin cells, creating smoother, silkier skin that is synonymous with waxing.
A Body Part Guide to Waxing
One of the biggest benefits of waxing is its suitability for removing hair from many different areas of the body. From standard brow shaping to a whole selection of bikini options, there's plenty of wax treatments on offer.

And if you don't know the difference between a Brazilian and Hollywood, or you've ever wondered what a nasal wax is, here's a quick guide:

Eyebrow Shape: Waxing of hair around the eyebrow to carve out a defined shape.
Lip Wax: Removal of upper lip hair.
Chin Wax: Removal of hair from the chin area.
Sides of the Face: Typically referred to as sideburns, waxing the sides of the face removes longer, darker downy hairs.
Underarms: Removal of underarm hair.
Bikini Wax: Removal of hair from the sides and top of the bikini line.
Highline Bikini Wax: An extended bikini wax removing hairs a little further past the bikini line.
Brazilian Bikini Wax: Leaving a landing strip of hair in the bikini area.
Hollywood Bikini Wax: Full removal of hair in the bikini area.
Full Leg Wax: Removal of hair from the ankles up to the bikini line.
¾ Leg Wax: Removal of hair from between ankles to halfway up the thighs.
½ Leg Wax: Removal of hair from between the ankles to just above the knees.
Upper Leg Wax: Removal of hair from the knees up to the bikini area.
Full Arm: Removal of hair from between the wrists up to the shoulders.
Forearm: Removal of hair from between the wrists to just above the elbows.
Nasal: Removal of hair from the nostrils.
Belly: Removal of hair from the lower abdomen, around the belly button.
Why Are the Different Types of Wax?
Hot wax, strip wax, roller wax? Now you've established the wax treatment you'd like, it's time to distinguish the difference between these wax types in order to choose the best option for you. Here's our quick rundown:

Strip wax refers to the paper (or cloth) strips that facilitate the removal process. The wax underneath can be added hot, cold, or in the case of at-home strips, is already affixed to the strip. The wax is applied, followed by a strip which is then pulled to remove the hair.

As soon as hot wax is applied to the skin, it starts to cool, wrapping tightly around the hairs. This allows the wax to grip closer to the follicle for a more thorough hair removal process that is generally less painful. As it's applied thickly, no strip is needed.

Another type of hot wax, roller wax is heated in cartridges before being rolled onto the skin and then used with a strip.
Why Choose Lycon Brand Wax?
Not all waxes are created equal. Wax type aside, it's all about choosing a reputable brand to ensure a smooth waxing process.

A notorious name in the industry, Lycon is one of the most highly coveted brands by beauticians and wax clients alike. At 5th Avenue we use both hot & strip wax options by Lycon for all our treatments, here's why:

Lycon's wax removes hair as short as 1mm, meaning less regrowth is required between appointments.
Less painful than other wax brands. Their hot wax is one of the least painful on the market and their strip wax options are applied hot. Further infused with soothing ingredients, Lycon makes for a more pleasant waxing experience.
Their hot wax pre-treatment oil means that the wax doesn't pull harshly on the skin, just the hairs.
Relaxing scents are infused into their products for a more indulgent waxing treatment.
Book in for Lycon Waxing
With less pain and better results, it's clear to see why Lycon reigns superior in the industry. If you're ready to experience waxing like never before, then book in at 5th Avenue today.

Our highly trained therapists will be happy to discuss your hair removal needs to start you on your journey to smooth, hair-free skin.

Call today to book your appointment.