PolyGel: The Safe Alternative to Acrylic Nail Extensions
Uncategorized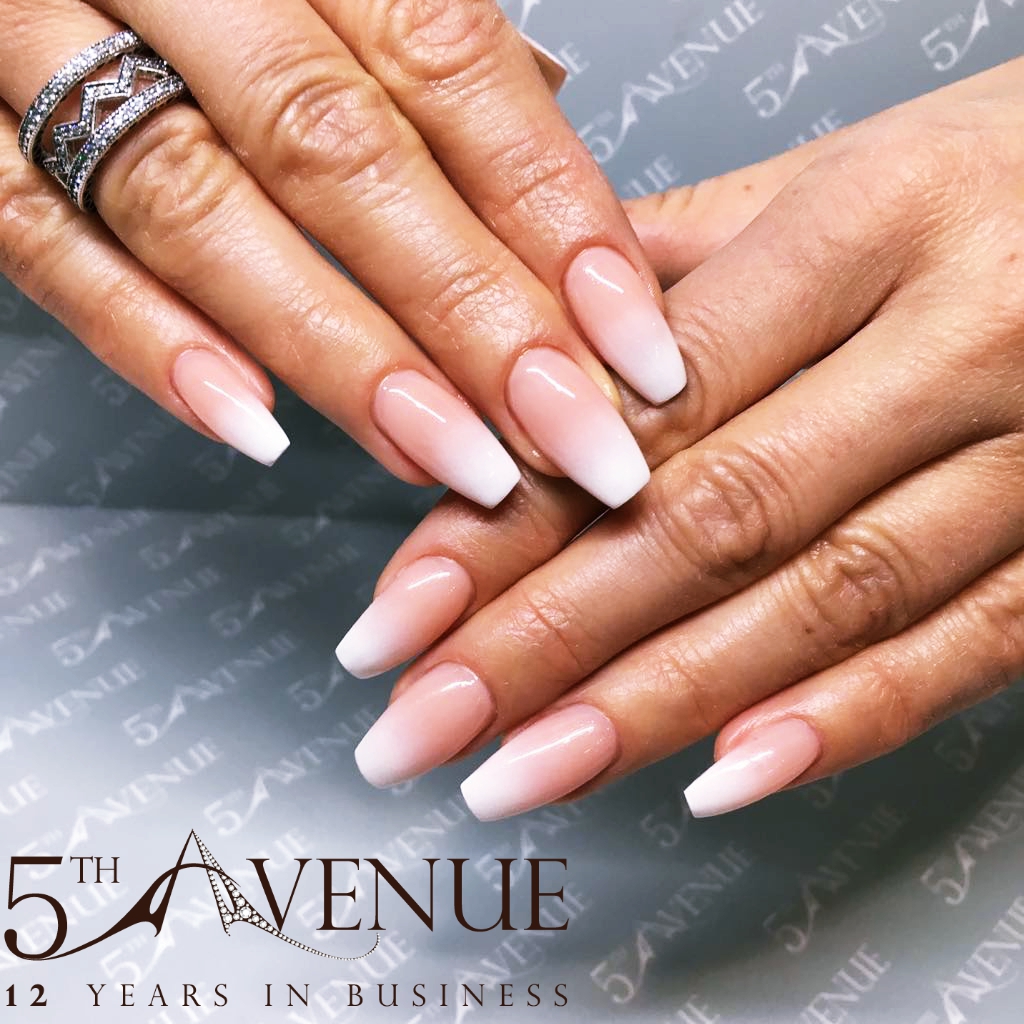 Well-manicured hands exude confidence, style and sophistication. However, for many of us, growing perfectly preened talons can prove arduous and time-consuming.

Enter nail extensions.

A salon staple, nail extensions have long featured on the treatment menus of beauty parlours world-wide. Their popularity is such that many establishments offer solely nail-related treatments.

But many of these salons are fume-filled with health-fearing technicians toting face masks, calling the safety of nail extensions into question.
Are Acrylic Nails Harmful?
Acrylic nails are a popular choice for their strength and longevity. However, the purported benefits of this type of extension come at a cost.

It's no secret that nail extensions are an incredibly fume-producing treatment. The chemicals used to create the acrylic nail could potentially pose some serious health risks, making acrylics a no-no for any pregnant women.

Stench aside, here are some other ways in which acrylic extensions are harmful:
From the pre-treatment prep to their removal, your natural nails can take some serious damage when it comes to acrylics. Creating a rough surface for the acrylic to adhere to means filing down your natural nail, causing it to lose strength.

When it comes to removing acrylics a 10-15 minute soak in acetone does the job. However, this irritating chemical has been linked to headaches as well as nail bed weakening. Once the acrylic is removed, more often than not you're left with brittle nails in need of some urgent nurturing.
Adds Rigidity to the Nail
Although one of the main factors in their long life-span, rigidity is actually a major downside to acrylics. Natural nails are flexible, making them more resilient to breaking. However, the opposite is true of this nail extension type.

It's not just breakages of the acrylic itself to be wary of. The rigidity means that the natural nail beneath the enhancement is tugged about too, potentially leading to some painful and nail-damaging consequences.
Increases Risk of Nail Infection
Acrylics might look glossy and gleaming on the outside, but underneath can be a different story. The gap between your natural nail and enhancement can become a breeding ground for nasty bacteria. Gaps that form from the inflexibility of acrylics are hotspots for germs, leading to some undesirable nail infections.
A Safe Alternative to Acrylic Extensions
Whilst acrylics might be out of the question, there is a healthier, safer alternative to achieving long nails.

Also referred to as acrygel, PolyGel extensions are a gel and acrylic hybrid. They offer the same lengthening abilities as acrylics, but with some added benefits:
Non-Toxic & Almost Odorless
PolyGel forgoes the strong chemical aromas of acrylics, making them a more enjoyable (and less headache-inducing) nail extension treatment. Formulated without the harmful ingredients found in acrylics, there are fewer airborne toxins, making for an all-round healthier option.
Unlike rigid acrylics, PolyGel offers a flexible, lightweight & stronger nail enhancement option, making them more suitable for those on the go. Boasting an ability to bend more than acrylics, PolyGel nails are less likely to break and therefore less likely to cause damage to the underlying nail.
Rather than weakening natural nails like acrylics, PolyGel protects them! So, whilst you're nails look flawlessly manicured on the outside, your natural nails get some restorative downtime. Plus, when it's time for removal, a gentle buffing minimises nail trauma, no acetone required!

It's easy to see why PolyGel is quickly becoming the go-to nail enhancement option for health-savvy manicure lovers. That's why we're proud to offer them as part of our treatment menu at 5th Avenue.

Choose from our full set options, finished with your choice of polish, or even hard-wearing Shellac. When it's time to tidy them up we offer infill appointments too, so you're nails are always in tip-top shape.

Book in with our highly trained nail technicians today to experience the nail-enhancing benefits of PolyGel.